Cars have always been a big part of my life since I have been old enough to drive. They have provided me with a bottomless bucket to throw any disposable income into, they have caused me stress, blood, sweat and swearwords…They have also brought me much joy and enabled me to learn a lot of home mechanics and feel accomplished that I can take on practical challenges using these skills.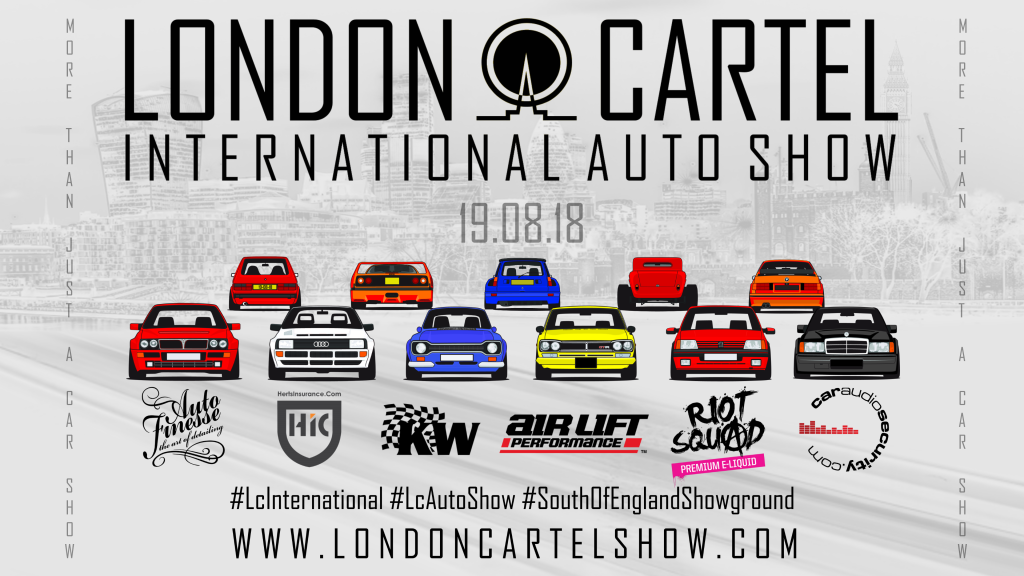 I have always owned Volkswagen/Audi Group (VAG) cars and these marques have a huge modified scene, stemming from their classic aircooled era. For all the years I have been a car enthusiast, I had never been to a modified car show with my cars. I had seen a lot of publicity about the London Cartel group on Facebook, who arrange specific model meets and convoys throughout the year, notable the MK2 Cartel for owners of the Mark 2 golf and the Corrado cartel – for VW Corrado Owners. So I thought I would check out their 1st attempt at a 'proper' show.
The show presented cars of all brands, which was cool to see but it was predominantly German marques on show with plenty of VWs, BMWs, Audis and Porches on show. I didn't take loads of photos but I managed to snap a few of my favourite cars.
I kept returning to this car – It reminded me of my own 'Bright Blue Metallic' mk2 GTI – a relatively scarce colour and in my view, the best colour produced. My 8v GTI is the one car I should have NEVER have sold! This one had a pretty special, highly tuned 20vt engine.
My car sporting the newly built 3 piece, period ABT A9 17 inch alloys – I raised the front suspension a little on the car as the wheels may have rubbed slightly so it's not stanced completely as I would have liked. She scrubs up well,
One of my favourite cars of the show was a RAUH-Welt wide bodied 964 – Not so keen on the orange but the body lines were so wide! 
It was a well organised show and I'll be sure to listen out for further Corrado meets and convoys.